Datasets who is the best at X ?
Computer Vision Datasets
Introducing the Open Images Dataset
A parallel download util for Google's open image dataset
Image & Vision Group - Datasets
Huizhong Chen - Datasets
Classification / Recognition
A Large-Scale Car Dataset for Fine-Grained Categorization and Verification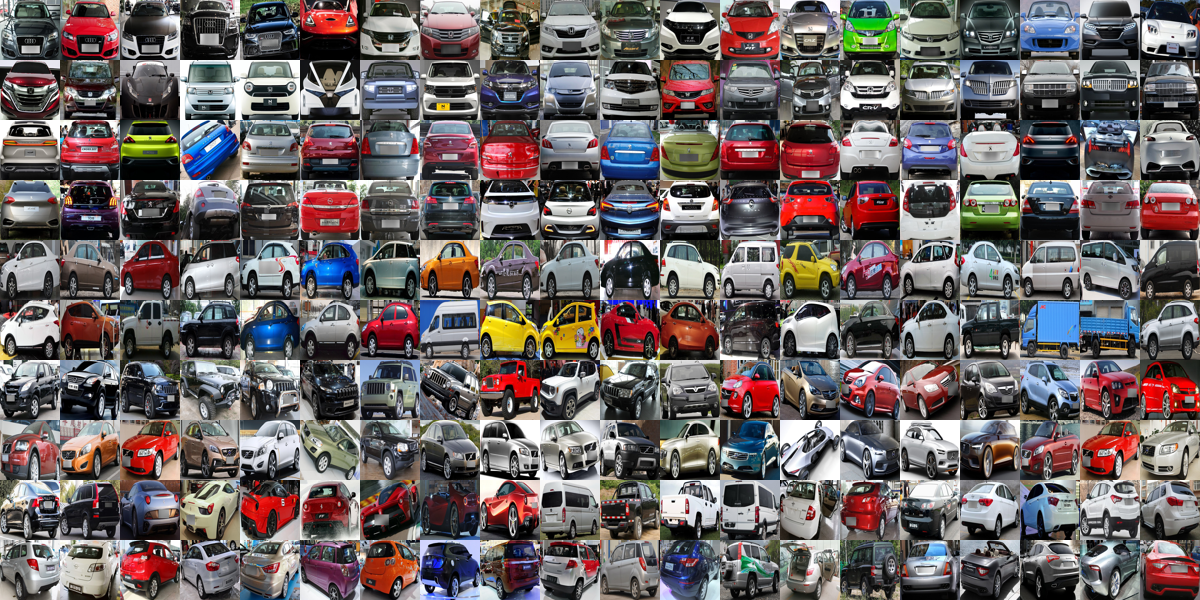 CIFAR-10 / CIFAR100
Face
The MegaFace Benchmark: 1 Million Faces for Recognition at Scale
MS-Celeb-1M: A Dataset and Benchmark for Large-Scale Face Recognition
MSR Image Recognition Challenge (IRC)
UMDFaces: An Annotated Face Dataset for Training Deep Networks
Vehicle
The Comprehensive Cars (CompCars) dataset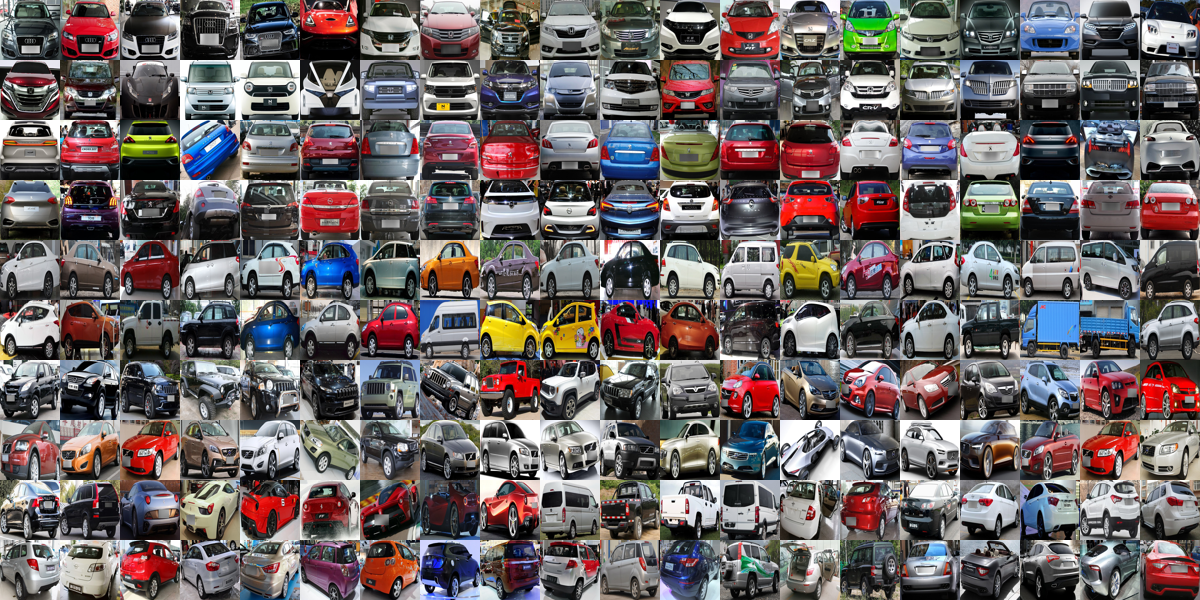 http://mmlab.ie.cuhk.edu.hk/datasets/comp_cars/
BoxCars: Improving Fine-Grained Recognition of Vehicles Using 3-D Bounding Boxes in Traffic Surveillance [IEEE T-ITS]
https://medusa.fit.vutbr.cz/traffic/research-topics/fine-grained-vehicle-recognition/boxcars-improving-vehicle-fine-grained-recognition-using-3d-bounding-boxes-in-traffic-surveillance/
Cars Dataset
Scene Recognition
Places: An Image Database for Deep Scene Understanding
Places2
The Places365-CNNs for Scene Classification
MNIST
EMNIST: an extension of MNIST to handwritten letters
Fashion-MNIST
Food
3 Million Instacart Orders, Open Sourced
https://tech.instacart.com/3-million-instacart-orders-open-sourced-d40d29ead6f2
Detection
YouTube-BoundingBoxes: A Large High-Precision Human-Annotated Data Set for Object Detection in Video
DeepScores – A Dataset for Segmentation, Detection and Classification of Tiny Objects
https://arxiv.org/abs/1804.00525
Exclusively Dark (ExDark) Image Dataset
Face Detection
FDDB: Face Detection Data Set and Benchmark
WIDER FACE: A Face Detection Benchmark
Pedestrian Detection
Caltech Pedestrian Detection Benchmark
Caltech Pedestrian Dataset Converter
https://github.com/mitmul/caltech-pedestrian-dataset-converter
CityPersons: A Diverse Dataset for Pedestrian Detection
CrowdHuman: A Benchmark for Detecting Human in a Crowd
EuroCity Persons Dataset
Vehicle Detection
Toyota Motor Europe (TME) Motorway Dataset
Welcome to BIT-Vehicle Dataset
Salieny Detection
MSRA10K Salient Object Database
http://mmcheng.net/msra10k/
Logo Detection
QMUL-OpenLogo: Open Logo Detection Challenge
Head Detection
SCUT-HEAD
HollywoodHeads dataset
http://www.di.ens.fr/willow/research/headdetection/
Brainwash dataset.
https://exhibits.stanford.edu/data/catalog/sx925dc9385
Detection From Video
YouTube-Objects dataset v2.2
ILSVRC2015: Object detection from video (VID)
Segmentation
Mapillary Vistas Dataset
Mapillary Vistas Dataset
Releasing the World's Largest Street-level Imagery Dataset for Teaching Machines to See
http://blog.mapillary.com/product/2017/05/03/mapillary-vistas-dataset.html
Multi-Human Parsing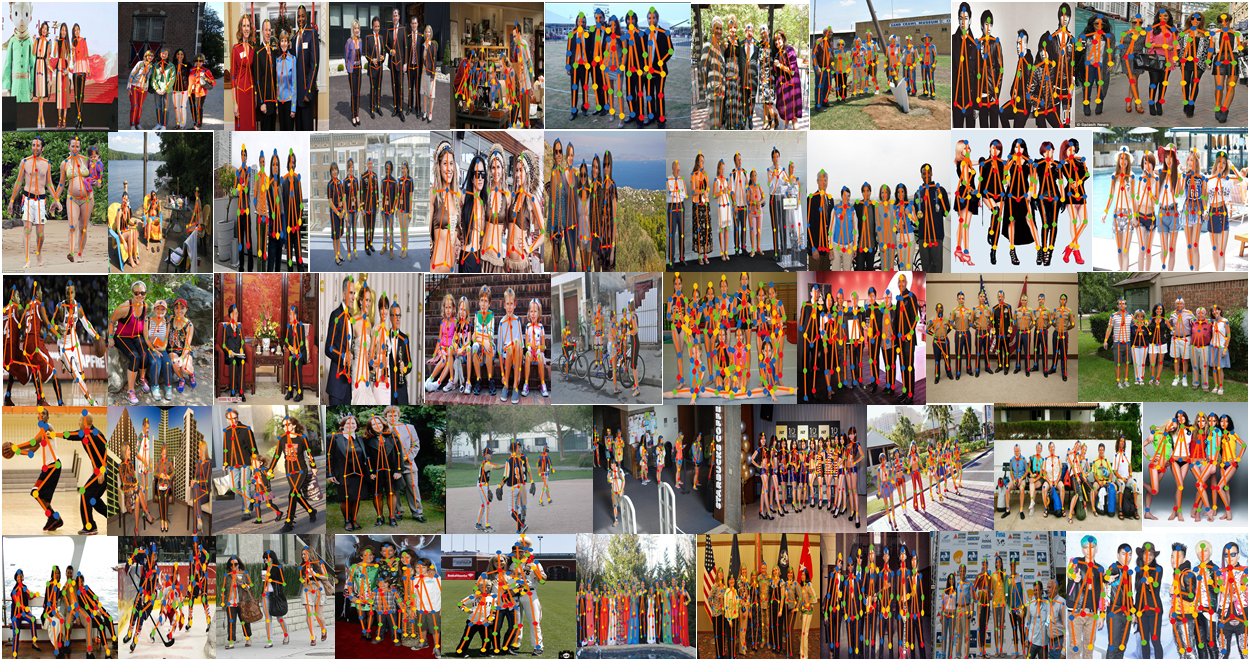 https://lv-mhp.github.io/
PASCAL VOC
Augmented Pascal VOC
http://home.bharathh.info/pubs/codes/SBD/download.html
Supervisely Person
Microsoft COCO
The Oxford-IIIT Pet Dataset
COCO-Stuff
COCO-Stuff: Thing and Stuff Classes in Context
COCO-Stuff 10K dataset v1.1
https://arxiv.org/abs/1612.03716
https://github.com/nightrome/cocostuff
Scene Parsing
MIT Scene Parsing Benchmark
http://sceneparsing.csail.mit.edu/
ADE20K
Semantic Understanding of Scenes through the ADE20K Dataset
https://arxiv.org/abs/1608.05442
ImageNet
ImageNet-Utils
Captioning / Description
TGIF: A New Dataset and Benchmark on Animated GIF Description
Collecting Multilingual Parallel Video Descriptions Using Mechanical Turk
Video
| Dataset | # Videos | # Classes | Year | Manually Labeled ? |
| --- | --- | --- | --- | --- |
| Kodak | 1,358 | 25 | 2007 | ✓ |
| HMDB51 | 7000 | 51 | | |
| Charades | 9848 | 157 | | |
| MCG-WEBV | 234,414 | 15 | 2009 | ✓ |
| CCV | 9,317 | 20 | 2011 | ✓ |
| UCF-101 | 13,320 | 101 | 2012 | ✓ |
| THUMOS-2 | 18,394 | 101 | 2014 | ✓ |
| MED-2014 | ≈28,000 | 20 | 2014 | ✓ |
| Sports-1M | 1M | 487 | 2014 | ✗ |
| ActivityNet | 27,801 | 203 | 2015 | ✓ |
| FCVID | 91,223 | 239 | 2015 | ✓ |
UCF101 - Action Recognition Data Set
HMDB51: A Large Video Database for Human Motion Recognition
ActivityNet: A Large-Scale Video Benchmark for Human Activity Understanding
Sports-1M
Charades Dataset
FCVID: Fudan-Columbia Video Dataset
YouTube-8M: A Large-Scale Video Classification Benchmark
stabilized video frames
The Kinetics Human Action Video Dataset
e-Lab Video Data Set(s)
Video Dataset Overview
Scene
SceneNet RGB-D: 5M Photorealistic Images of Synthetic Indoor Trajectories with Ground Truth
Autonomous Driving
BDD: Berkely Deep Drive
OCR
COCO-Text: Dataset and Benchmark for Text Detection and Recognition in Natural Images
Chinese Text in the Wild
Retrieval
Oxford5k
Paris6k
Oxford105k
UKB
NUS-WIDE
ImageNet-YahooQA
DeepFashion: In-shop Clothes Retrieval
Person Re-ID
| Dataset | Description |
| --- | --- |
| CUHK01 | 971 identities, 3884 images, manually cropped |
| CUHK02 | 1816 identities, 7264 images, manually cropped |
| CUHK03 | 1360 identities, 13164 images, manually cropped + automatically detected |
Person Re-identification Datasets
CUHK Person Re-identification Datasets
http://www.ee.cuhk.edu.hk/~xgwang/CUHK_identification.html
PRW (Person Re-identification in the Wild) Dataset
Person Re-identification in the Wild
DukeMTMC-reID
DukeMTMC4ReID
Person Re-ID (PRID) Dataset 2011
https://www.tugraz.at/institute/icg/research/team-bischof/lrs/downloads/PRID11/
MARS (Motion Analysis and Re-identification Set) Dataset
X-MARS Reordering of the MARS Dataset for Image to Video Evaluation
MSMT17
Labeled Pedestrian in the Wild
SenseReID
https://drive.google.com/file/d/0B56OfSrVI8hubVJLTzkwV2VaOWM/view
3DPeS
http://www.openvisor.org/3dpes.asp
Fashion
Large-scale Fashion (DeepFashion) Database
Apparel classification with Style
Attribute Datasets
Attribute Datasets
Pedestrian Attribute Recognition
A Richly Annotated Dataset for Pedestrian Attribute Recognition
Pedestrian Attribute Recognition At Far Distance
Market-1501_Attribute
DukeMTMC-attribute
Tracking
UA-DETRAC: A New Benchmark and Protocol for Multi-Object Detection and Tracking
DukeMTMC: Duke Multi-Target, Multi-Camera Tracking Project
The WILDTRACK Seven-Camera HD Dataset
https://cvlab.epfl.ch/data/wildtrack
Color Classification
Vehicle Color Recognition on an Urban Road by Feature Context
http://mclab.eic.hust.edu.cn/~pchen/project.html
License Plate Detection and Recognition
Application-Oriented License Plate (AVOP) Database
http://aolpr.ntust.edu.tw/lab/download.html
CCPD: Chinese City Parking Dataset
Tools
VoTT: Visual Object Tagging Tool 1.5
LabelImg: a graphical image annotation tool and label object bounding boxes in images
Pychet Labeller
ml-pyxis: Tool for reading and writing datasets of tensors (numpy.ndarray) with MessagePack and Lightning Memory-Mapped Database (LMDB).
Open Image Dataset downloader
BBox-Label-Tool
Data Labeler for Video
Computer Vision Annotation Tool (CVAT)
Artist
BAM! The Behance Artistic Media Dataset
Resources
CV Datasets on the web
http://www.cvpapers.com/datasets.html
Awesome Public Datasets
Machine Learning Repository
https://archive.ics.uci.edu/ml/datasets.html